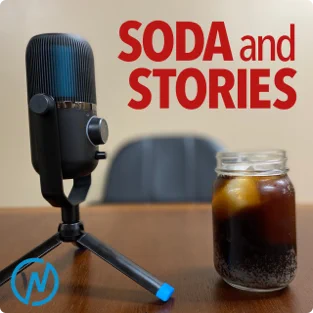 12/03/2020
Sid Dowell
Santa himself! Sid Dowell joins the pod and tells some stories as a sailor for the Navy, meeting and traveling with his wife, doing youth ministry while being in the youth group, and his calling as a Santa Claus.
11/11/2020
Brenda Key
This week we are joined by Brenda Key! Brenda is a longtime member of our church family who is beloved by so many. Brenda sits down with a classic cherry limeade and shares about her military upbringing, changing countries and lives as a teenager, career moves, divorce, and what community within church means to her amongst other things.
11/02/2020
Doug Daye
We're excited to kick off the podcast with our good friend Doug! Doug has been a part of the NW church for a little over 2 years but has already made a huge impact in such a short time. Doug shares about his upbringing in Abilene, losing a parent at a young age, experiences with racism, and what he, as a millennial, believes that the church needs to do to draw in more from his generation.