Support Groups
We all face difficulties and struggles from time to time. NorthWest Church of Christ offers various ongoing and occasional support groups to help us through those times.

See below for more specific information or contact our office.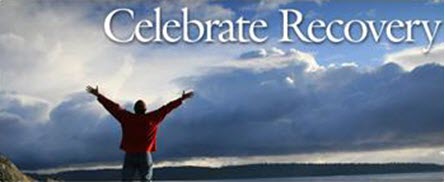 Celebrate Recovery is a program designed to help those struggling with hurts, hang-ups, and habits by showing them the loving power of Jesus Christ through the recovery process.
Everyone is invited to attend the NorthWest Celebrate Recovery Group which meets at 6:30pm on Wednesdays in the NorthWest Church of Christ Fellowship Hall. A meal is served at 5:45 if you want to arrive early.
Celebrate Recovery is a biblical and balanced program that helps us overcome our hurts, hang-ups, and habits. It is based on the actual words of Jesus rather than psychological theory.
During our meetings, we typically praise God in song, pray for each other, have Bible readings, listen to a Recovery-centered message, recite the "Serenity Prayer", and recount the twelve steps of AA or the eight principles of Celebrate Recovery. Irregardless of our uniquely individual "hurts, habits, or hang-ups," Celebrate Recovery is a safe place to seek God's help in our lives.
For more information
contact our church office
.