Children's Ministry
Children's Ministry Vision
Our vision for ministry to children and families at Northwest is to partner with families to cultivate spiritual growth in their children so that, in God's timing, they will become fully participating members of the body of Christ. We will provide a Christ centered family driven ministry that is a spiritually, emotionally, and physically safe place for all children in our care. We will work towards including children in the ministry of the whole church and helping each child to identify their God-given gifts so that they can develop and use them for the benefit and glory of the kingdom.

Our Children's Ministry serves a large number of children and needs dozens of volunteers to get it all done. You can help by contacting our church office. Stay in touch through our Facebook group.

See below for additional information on some of our ministries.
Bible Classes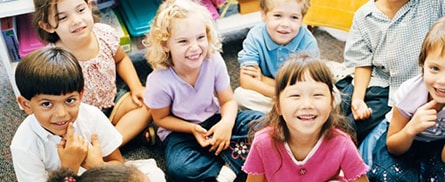 Our Nursery Area (on the right side of the auditorium) is available during worship (both services) and during Bible Class. Our volunteers are safe place trained and work hard to make sure that your child has a safe, fun, positive experience. Nursery (during worship) is available for babies ages birth-2 years old and our Cradle Roll Classes are available during bible class for the same age range. Please stop by our nursery desk if you have questions or concerns and to find out more about it.

Our Children's ministry wing is downstairs in the newer part of our building this includes Preschooler through Elementary. Preschool is for ages 2 (they must have turned 2 by September 1st) through Kindergarten. Elementary classes are for first grade through fifth grade. Visit the check in desk to find out more about our bible classes and what we are doing each week as we learn and grow together.