Children's Ministry
Children's Ministry Vision
Our vision for ministry to children and families at Northwest is to partner with families to cultivate spiritual growth in their children so that, in God's timing, they will become fully participating members of the body of Christ. We will provide a Christ centered family driven ministry that is a spiritually, emotionally, and physically safe place for all children in our care. We will work towards including children in the ministry of the whole church and helping each child to identify their God-given gifts so that they can develop and use them for the benefit and glory of the kingdom.

Our Children's Ministry serves a large number of children and needs dozens of volunteers to get it all done. You can help by contacting our church office. Stay in touch through our Facebook group.

See below for additional information on some of our ministries.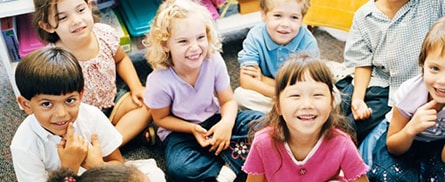 Our Nursery Area (on the right side of the auditorium) is available during worship (both services) and during Bible Class. Our volunteers are safe place trained and work hard to make sure that your child has a safe, fun, positive experience. Nursery (during worship) is available for babies ages birth-2 years old and our Cradle Roll Classes are available during bible class for the same age range. Please stop by our nursery desk if you have questions or concerns and to find out more about it.

Our Children's ministry wing is downstairs in the newer part of our building this includes Preschooler through Elementary. Preschool is for ages 2 (they must have turned 2 by September 1st) through Kindergarten. Elementary classes are for first grade through fifth grade. Visit the check in desk to find out more about our bible classes and what we are doing each week as we learn and grow together.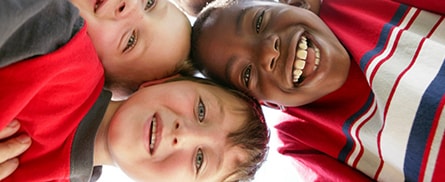 Sonshine hour is for ages 2 (by Sept. 1st)-Kindergarten. It meets during 2nd service only, in the Sonshine hour room downstairs on the preschool hallway. Our Sonshiners will be dismissed from worship at some point before the sermon starts because we believe strongly that it is just as important for our children to be apart of our our corporate worship time as it is for them to have a safe place where they can learn and grow together.
Contact the church office
for more information.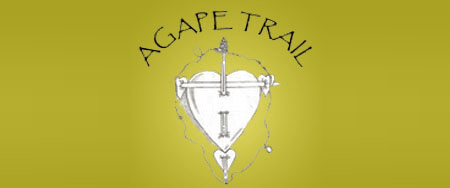 Agape Trail is a year-long program for sixth graders to bring them to a greater understanding of who God is, and how passionately He loves them. Our goal is that each student will have a firm foundation upon which to build his own faith to sustain them in the difficult teen years to come. It is also a program which helps students adapt to life in middle school and begins to build a team mindset among peers. Throughout the school year, the sixth graders will have monthly Agape Trail Class on Sunday mornings, building toward the Agape Trail Retreat in May. Activities on the retreat are designed to bring them to the point where they are fully able to receive the love of Christ and the love of their family.

The vision and purpose of Agape Trail:
To help 6th graders prepare to enter a new stage of life. Both as students (entering middle school) and as Christians (beginning to form their own identities and beliefs about God, church, and family) your 6th grader is experiencing a lot of changes very rapidly. Agape trail is closely tied with our middle school milestone, and represents a significant shift as we begin to acknowledge both the family as a unit, and your child as an individual providing two separate events that are tied to the same milestone. One for your child--as a developing christian, and one for you as the parent---as you continue to learn how to best meet the needs of your developing christian.

Transitions come with many challenges but also many rewards. We feel it is essential for family based ministry to continue to partner with parents during this transition and to be there for them, to love them, and to support them by providing a special milestone class each fall for parents of 6th graders where we cover many aspects of middle school faith development as well as access to resources, equipping events and whatever other needs we can help meet.

Agape Trail will be meeting in the baptistry area.