+ See all events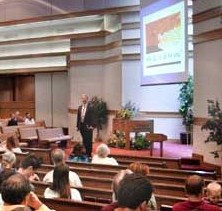 Worship Services and Classes Resume!!
Sun, Sep 20th at 9:30am
The schedule for resuming services at the building on September 20th will be:

9:30-10:15 Worship Service
10:15-10:30 Fellowship
10:30-11:15 Adult and Teen classes (adults may attend either in auditorium or fellowship hall)
9:30-11:15 Children's program the entire time. (Please click on Sept 20th Children's Event to Preregister for this)

NOTE: this worship service will be live-streamed at 9:30 and will replace all previous live streamed services.

We will still have some guidelines to follow and things won't be the way we wish they could be, but at least we will have the opportunity to get together again. Thinking about others and the safety of the entire church are high priorities. We will reevaluate everything after a few weeks.

If you believe it is wiser for you to remain home and worship there, the elders fully support your decision.

More details soon. You may also call the church office or any elder or minister.