+ See all events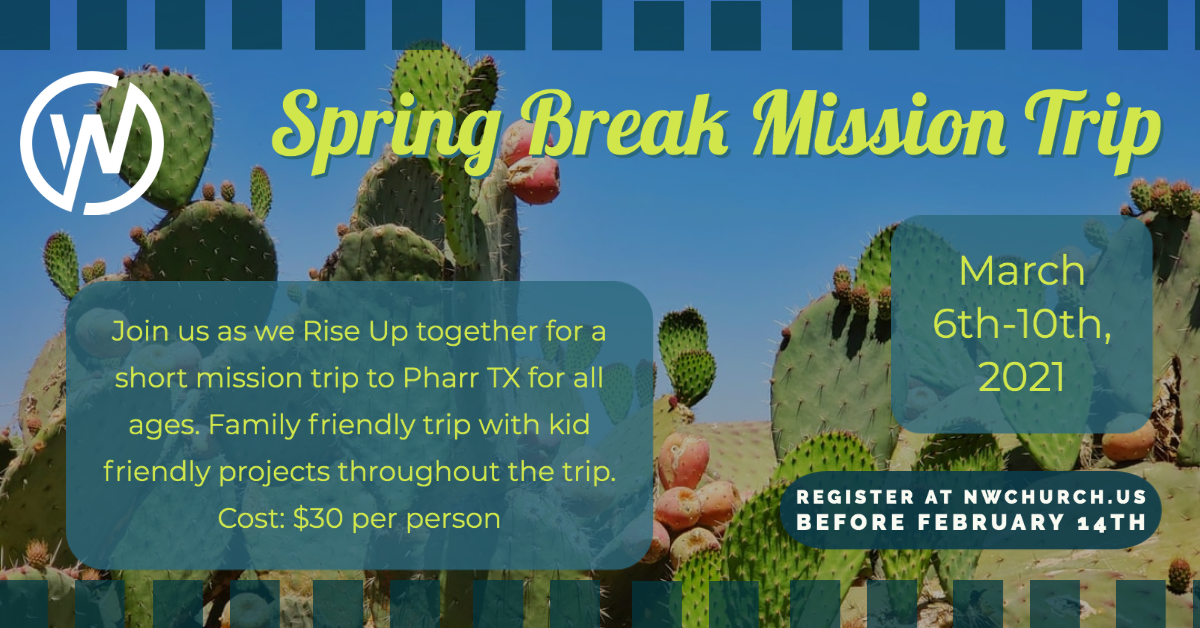 Spring Break Mission Trip
Sat, Mar 6th at 12:00pm
Spring Break Mission Trip

Dates: March 6th-10th

Cost: $30 per person, plus money for 5 fast food meals

We will caravan down to Pharr, Tx Saturday midday to stay at the mission center housing. Church Van is available with limited seating for those that will need it. Then worship with our brothers and sisters at a local church Sunday morning. Sunday afternoon-Tuesday evening we will be helping local families and churches with a variety of projects. Wednesday we will travel back home with a quick stop at a Corpus Christi beach for a little fun in the sun!
Sign up below for this great opportunity to Rise Up as a family!


Location: Pharr TX
Contact: Ashley Lankford
Want to attend this event? RSVP now.