+ See all events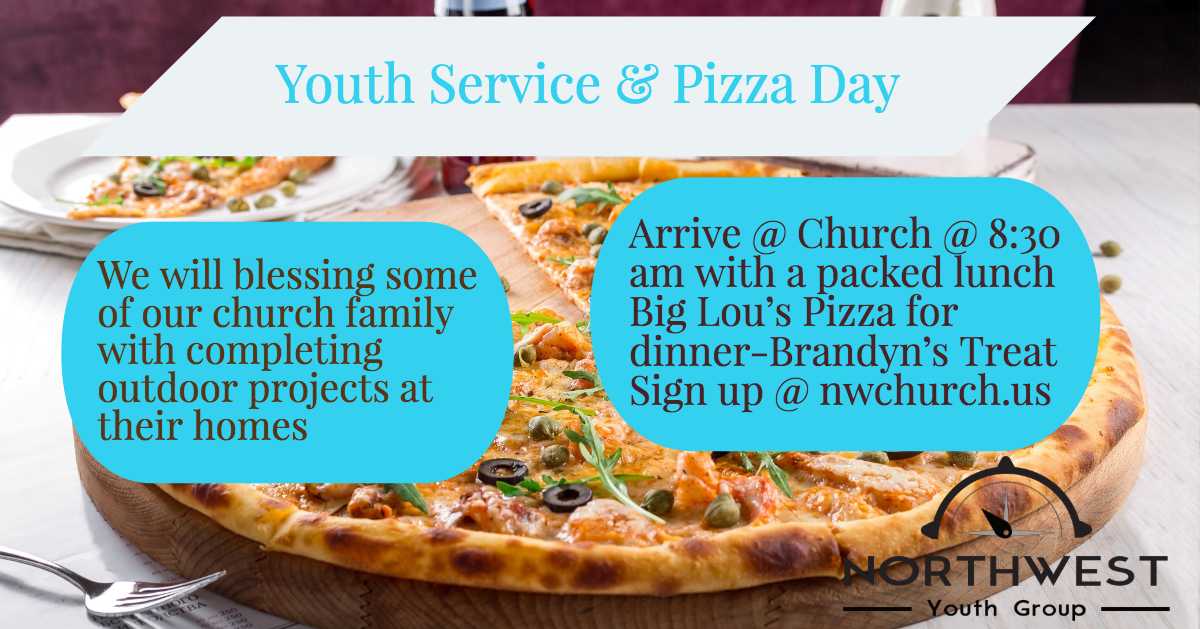 Service & Pizza Day
Thu, Mar 14th at 8:30am
We will meet at the church at 8:30 AM with lunches packed and then we will head to some homes to do some outdoor work at them. We will continue working until either the work is done or 6 PM. From there we will go to Big Lou's pizza and try to tackle some 42" pizzas. Please sign up on this page and we hope to see you there!
Location: NW
Contact: brandyn@nwchurch.us
Want to attend this event? RSVP now.