+ See all events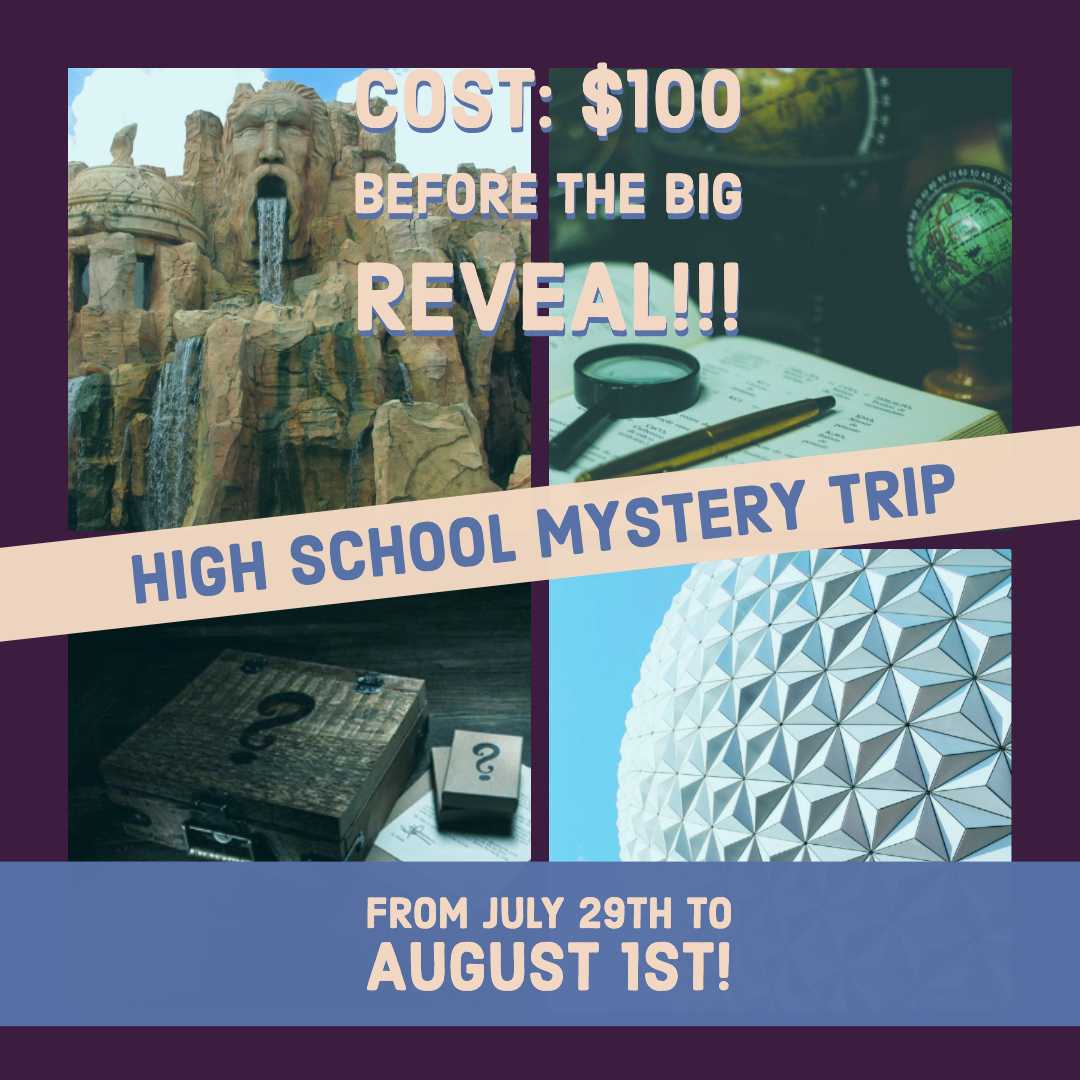 High School Mystery Trip
Mon, Jul 29th
This trip will remain a mystery until the grand reveal later in the summer. The dates are from July 29th to August 1st. This will be a great opportunity for the teens to bond and have a great time. The cost will be $100 if you sign up before July 4th and $125 if you sign up after this date. Sign up as soon as possible so we can get a head count before more information is released. This event is just for high school students going into 9th grade and above.
Location: ?
Contact: Brandyn Treat
Want to attend this event? RSVP now.