+ See all events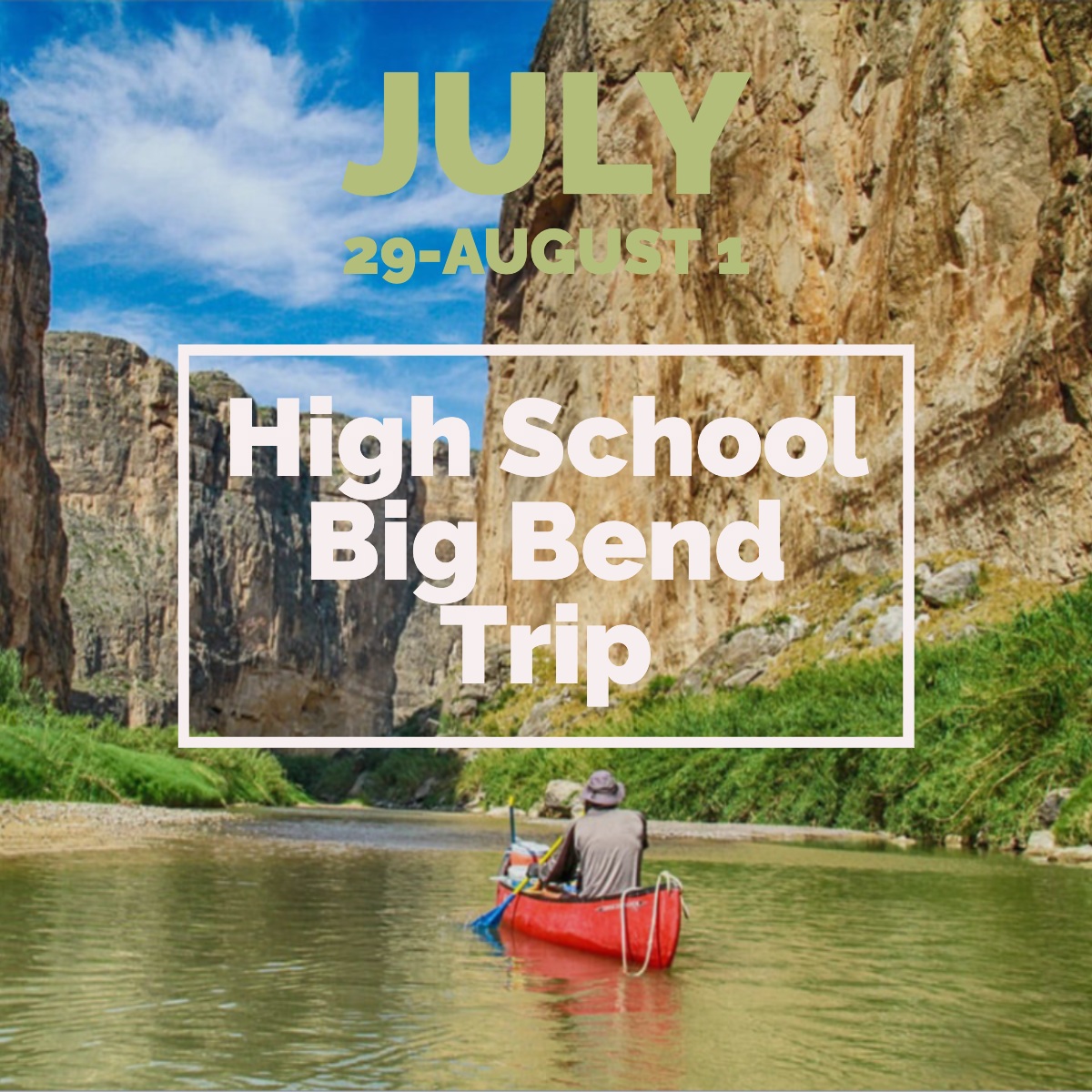 High School Mystery Trip
Mon, Jul 29th
The dates are from July 29th to August 1st. This will be a great opportunity for the teens to bond and have a great time. The cost will be $125 which is all inclusive of costs. Sign up as soon as possible! We will be arriving on the 29th and tent camping at the park for three days before coming back on August 1st. The trip will include a canoe float along the Rio Grande, Hiking through the park, and evening devotionals. This event is just for high school students going into 9th grade and above.
Location: Big Bend National Park
Contact: Brandyn Treat
Want to attend this event? RSVP now.