+ See all events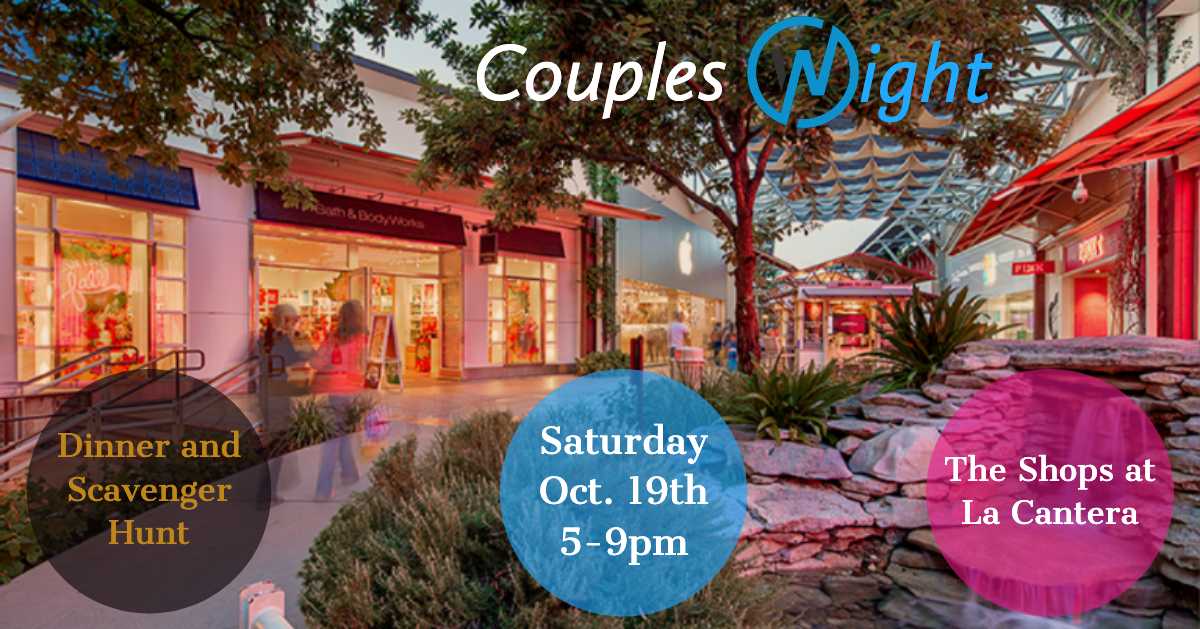 Couples Night
Sat, Oct 19th at 5:00pm
Looking for a fun group of people to interact with on a Saturday night? We've got you covered! We'll be meeting at the Shops at La Cantera for a fun night of food, fellowship, and a crazy scavenger hunt!

Even if you are not married or even dating anyone, you will have a big time. You simply need to come with someone (there is no romantic theme to this event). Join us for a fun Saturday night out!

The only cost is covering your dinner. Prizes will be given to the winners of the hunt.
Location: The Shops at La Cantera
Contact: Casey Lankford or Ashley Lankford
Want to attend this event? RSVP now.